Introduction
MBBS, the abbreviation of Bachelor of Medicine, Bachelor of Surgery, was used to refer two professional degrees in medicine and surgery awarded in medical universities. The name of "MBBS" is a tradition of United Kingdom which was used to refer two undergraduate degrees. Nowadays MBBS is usually regarded as one undergraduate degree program (Those countries follow the tradition of United States also set an equivalent medical degree which is called Doctor of Medicine (MD)). So far there are 43 countries offering MBBS degree in local universities. They are Australia, Bahrain, Bangladesh, Barbados, Botswana, China, Egypt, Fiji, Ghana, Guyana, Hong Kong, India, Indonesia, Iraq, Ireland, Jamaica, Jordan, Kenya, Kuwait, Libya, Malawi, Malaysia, Mauritius, Mexico, Myanmar, Nepal, New Zealand, Nigeria, Pakistan, Papua New Guinea, Samoa, Saudi Arabia, Sierra Leone, Singapore, South Africa, Sri Lanka, Sudan, Tanzania, Trinidad and Tobago, Uganda, the United Arab Emirates, the United Kingdom, Zambia and Zimbabwe.
Doctor is usually considered as a highly respectable career in most countries in the world. Most students study medical programs for their dream to become a doctor and cure others. A MBBS degree is usually a necessary for you before you become a doctor, especially in countries in India, Pakistan and Bangladesh. China, as one of the most economically dynamic countries in the world, is attracting more and more international students, and because the relatively easier admission and lower living cost, it has also become one of the most popular countries to study MBBS, especially for Asian students. However, the seats for international students in China are limited, universities' quota for MBBS students are distributed by MOE of China, usually a university could only enroll about 100 MBBS students per year, which means you are facing fierce competition when applying MBBS programs in China.
If you want to get MBBS seats in China in 2016 spring semester, you need to carefully read this article. It not only shows you your options for MBBS programs, but also guide you through the application process, so you can learn how to apply MBBS programs in 2016 spring semester.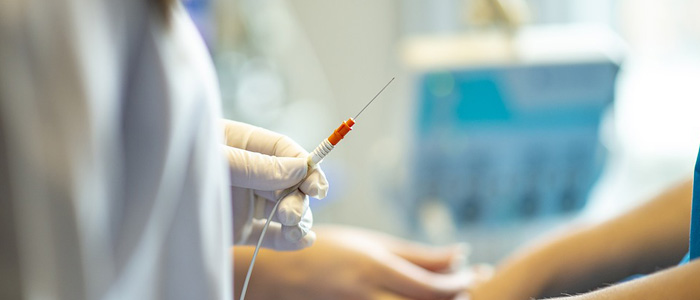 Spring Semester VS Fall Semester, What's the Difference?
You may wonder why should you apply MBBS programs in spring semester, because it is obviously that fall semester features a lot of advantages such as more courses, better for job opportunities and easier to catch up others students. While as I have mentioned above, if you apply in fall semester, you will have hundreds of competitors and it is difficult to get a seat. Because of fewer students apply programs in spring semester, especially for MBBS program, you may get a much higher success rate if you apply for spring intake.
What Are the Options for 2016 Spring Semester Intake?
CUCAS team has recently contacted with most of universities in China, and as far as we are concerned, only Dalian Medical University offer English-taught MBBS program in 2016 spring semester:
| | | | | |
| --- | --- | --- | --- | --- |
| | | | | |
| | Mar 5 , 2016 | Dec 15 , 2015 | 40,000/Year | |
Application Guide
If you want the opportunity, it may take you 20 minutes to go through the whole application process which could be divided into 5 steps as below:
Step 1: Login to CUCAS. (Or register)
Step 2: Head to the page of Spring Semester MBBS program in DLM.
Step 3: Click the Red Apply Now button like below to start online application.


Step 4: Fill in online application form.


Step 5: Upload required documents.


Step 6: Make related payment.
Step 7: Click "Submit" button.
Tips
1. Although the application deadline is Dec 15 , 2015, you are suggested to follow this schedule:
(1) Submit Application in October. (Few applicants submit applications in this month, if you do it, you can easily have full attention of the teachers.)
(2) If you submit your application in October, you may expect to get admission notice in November, so you can apply Chinese Visa in November. Because it may take at most 90 days for the process of Chinese visa application, you do it in November, you might get it before February, 2016 or even earlier.
2. The course requires students to pay the tuition or admission deposit before issuing the admission package.
3. You need to meet following mark requirements:
| | | |
| --- | --- | --- |
| | | |
| Pakistan | FSC | Above 700 |
| India | 10+2 | >80% |
| Bangladesh | Higher secondary certificate | >4.9 |
| Thailand | Upper secondary | GPA>3.5 |
| Sri Lanka | A level | >70%, or with 2B 1C |
| Maldives | A level | >70%, or with 2B 1C |
| African countries | Higher secondary | >70%, or with 2B 1C |
4. Bring winter clothes. Dalian is pretty cold in March.
Conclusion
We are also curious about that why so many universities have closed spring semester MBBS programs, (Such as Liaoning Medical University, used to provide MBBS program in spring semester), but it is clear that if you want to study MBBS in China in 2016 spring semester, you should apply Dalian Medical University. And the clock is ticking, if you want to get the seats, just do it now.