As the capital and cultural center of China,Beijing is always a welcomed destination for international students who plan to study Chinese .There are so many top-class schools here ,and BLCU and BFUS are especially two of the most famous ones.In the following paragraphs,I am going to tell you some differences between these two schools,providing more details so that you can make the final decision with more ease.
Course Setting
For any Chinese student,the programs and courses is always the priority when they are concerned about applying for a university.So first,let us look at the differences of the two universities in this way.
BFSU offers two kinds of Chinese programs, one for general students lasting for 4 years,and another short-term one whose duration is only a couple of weeks.For students who are at different levels of handling Chinese,BFSU pose a test so that they can group the students from A to G(namely total beginner to expert).After the test,all foreign students will be issued text books of different levels in order for them to find out which one is suitable. Combining the test result and the student's will,BFSU can later determine which group one student will be in.Some may notice that the university have placed them in a higher group than they had asked,but don't worry,normally that would not pose any problem to your study.
BLCU also has two types of Chinese programs:standard and intensive.The two types are mainly different in duration.The former one last for 4 hours per day and 20 hours per week,while the latter one last 2 and 10 hours more respectively.Similar with BFSU,BLCU sets groups based on Chinese proficiency levels,from level 0 to level E.Students in each level will be taught with a certain aim,thus all students can fulfill the targets by the end of the semester.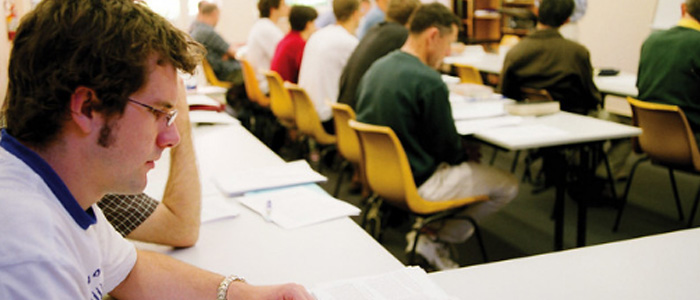 Campus
Like many comprehensive universities in CHINA,BFSU offers convenient facilities such as library,canteen,sports field and so on.On top of that,there is also a hospital and medical service center in the campus.Furthermore ,when one is in the need of going to a hospital nearby,he can ask for some help,like interpretation,from the university. One thing of BFSU may attract sports lovers is the best equipped fitness center,in which you may find swimming pools, sports hall, cardio and weight training facilities.Membership fee varies on selected facilities and period of membership.A merchandise department is also available in the school.
As of accommodation,international students in BFSU can live in Guojiao building,White building and Building 7.The cost for a double room is the lowest ,at about RMB 40 per day,while the cost for a suite is the highest,at RMB 260.It's noticeable that some single and double rooms don't come with a private toilet or bathroom,so for ones who care about this issue very much may consider other types.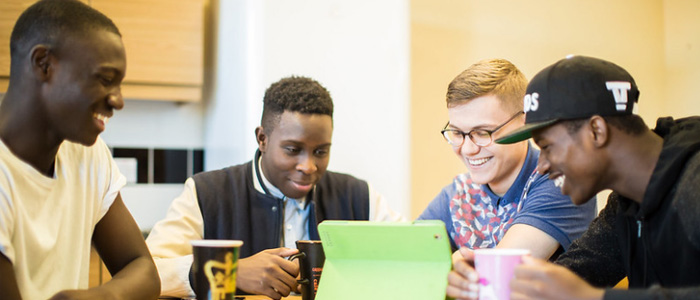 In BLCU,library is not only about lending books or journals ,but its state-of-the-art computer-assisted language learning facility makes it quite easier for foreign students to study Chinese after class. By saying so, I don't mean the library has lost its function as a traditional library. Actually,both students and instructors can benefit a lot from the 700,000 volumes of books and journals stored in the university library. For students from western countries,food can be a major concern as there is little similarity between Chinese and Western cuisine.However,it's something students in BLCU have no opportunity to worry about,for both Chinese and Western food,as well as Korean and Japanese one is offered in the cafeteria.Price of the food is totally affordable,ranging from RMB 5 to 25. A recreation center has been built in BLCU for not long, which supplies all students with indoor courts, a swimming pool and work-out gym. Football, basketball, volleyball, table tennis and batting practice are available outside,and any student can rent various of equipment with his ID. Bank,laundry machines and other convenient facilities can also be spotted on campus,in a word,you can almost get what you want for a easy life there in the university. Speaking of accommodation,the rooms in BLCU can roughly be divided into three categories,offering different facilities and asking for different amounts of money. If you have a financial problem,Dorm 1 and 9 may fit you best for their lowest cost. Dorm 4 has twin rooms while Dorm 6 and 8 both have single rooms,private bathroom can be found in all three dorms and Dorm 8 offers the cheapest option for the combination of single room plus private bathroom.Apart from better facilities,regulations on curfew and visitors are also fewer in these three types.
Position
BFSU is located next to the Western 3rd Ring-road.Though not in the center of Beijing,it's quite easy to go anywhere in the city by bus or subway.Thanks to the developed public transportation system,it's also very convenient for students to take an internship after graduation.Interested in Chinese culture?Maybe the nearby Minzu university of China is an ideal place for you to pay a visit.There are Zizhu park and Beijing Zoo situated to the southeast of BFSU,which are perfect places for one to relax at weekends.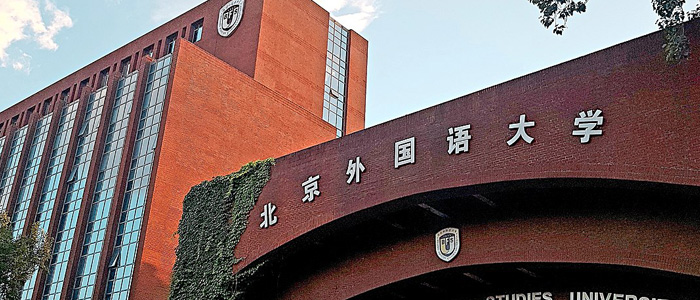 BLCU,on the other hand,is quite far from downtown,about 5 minutes walk from Wudaokou.As many may have known,Wudaokou is very famous in Beijing for its attractiveness among international students.Apart from authentic foods from around the world and wonderful night life,there are great chances for one to make some friends from different cultural background.