Founded in 1922, Yunnan University is one of the largest and most prestigious universities in Yunnan province, China. Many international students choose Yunnan University to study in China. But do you know what categories of scholarships are provided in Yunnan University? Here the editor will give you some hints in terms of how to apply Yunnan University Scholarships.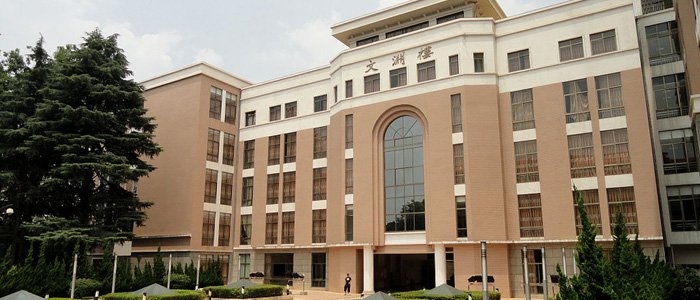 Yunnan University provides two categories of scholarships for international students, including Chinese Government Scholarship and Yunnan Government Scholarship. The editor will tell you how to apply Yunnan University Scholarships according to these two categories.
How to apply Yunnan University scholarships —Chinese Government Scholarship
Yunnan University is one of the 249 universities approved by the MOE to admit Chinese Government Scholarship students. Chinese Government Scholarship is a scholarship program set by Chinese Government in order to better help international students study in China. Then how to apply this scholarship program? The editor has wrote an article on the application procedures of Chinese Government Scholarship, you can refer to: How to Apply Chinese Government Scholarship
How to apply Yunnan University scholarships —Yunnan Government Scholarship
Yunnan Government Scholarship was provided for all levels of degree students (bachelor's, master's and PHD) and non-degree students (scholar and researcher). Nine universities in Yunnan can admit Yunnan Government Scholarship students, including Yunnan University, Kunming University of Science and Technology, Yunnan Normal University, Yunnan Agricultural University, Kunming Medical University, Yunnan Minzu University, Yunnan University of Finance and Economics, Yunnan University of Traditional Chinese Medicine and Dali University. Then how to apply Yunnan Government Scholarship in Yunnan University?
Step 1: Apply during February to May through Yunnan University
Step 2: Fill the application form of Yunnan Government Scholarship and prepare the required application documents: (1) completed application form; (2) notarized photocopy highest diploma; (3) HSK transcripts; (4) study transcripts; (5) a research or study proposal in Chinese or English; (6) recommendation letters; (7) photocopy of Foreigner Physical Examination Form
Step 3: Submit these application documents to the university
Step 4: The University will review the applicants' materials and report the scholarship holders list to the Education Department of Yunnan, and it will determine the final scholarship holders.