How to Apply to China's Universities: 5 Steps
How to Apply to China's Universities: 5 Steps shows you useful tips on studying in China. If you are planning to study in China, checkHow to...
As the rapid growth of China's economy continues, China's education standard is also advancing at a rapid pace. In nineteenth centuries, China sent thousands of young people to study in abroad, and now, after over 30 years of reform and opening, the turning point has come, according to the data from Ministry of Education of China, every year, more than 350,000 international students from over 200 countries come and study in China. For most people, China is a mystery country, and few foreigners know it, when someone want to apply a China's university right for him or her through a series of steps, it seems the thing could be even more harder.
In order to help more international students to study in China, the CUCAS team, composed by Chinese professionals about China's education system, has made the most comprehensive and practical guide to apply to China's universities in 5 easy steps.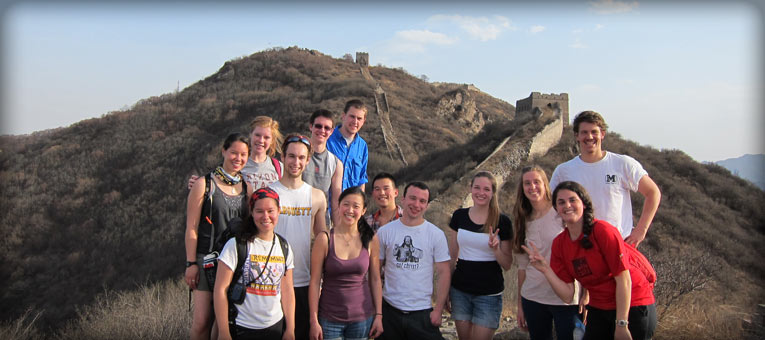 Apply to China's Universities Step 1: Plan your study.
Choose your program. What do you want to learn? Chinese, MBBS, Civil Engineering or Computer Science? There are thousands of choices for you, you have to decide which one you want to take and what are your educational goals. (Check China's most popular programs for international students.) In the past, you have to go to different universities' official websites, choose and compare them by yourself, or you can find a third party agent to consult some people for advice, which will usually charge a fee and is limited by time, you may change your idea at any time, but consultant can't work all the time. Now, you can choose CUCAS, which provided accurate and timely information about programs in China on a comprehensive and super easy-to-use online platform. You can find the right program for you in about a few minutes. CUCAS provides free English consulting service, more importantly, people in CUCAS know China's universities better than those in third parties in your country.
Choose your University. Once you have figured out what do you want to learn in China, it's time for you to choose the right place to go. Different universities have quite different teaching levels and course types for your program. What's more, you have to find the right city, suitable tuition fees when you are choosing from universities, so it is important to find a service or agent that has abundant and timely information about universities in China for help, otherwise, the result can be quite different, you may waste a lot of money and time on a wrong university. CUCAS has established cooperative relationship with 300+ top universities in China to provide timely and complete information to international students, you can choose university in the best an easiest way on CUCAS.
Apply to China's Universities Step 2: Apply to China's universities.
After you have decide which university to go, you can begin to apply for it now, this is also the most complicated part. Usually you can apply to China's universities in 3 ways, apply through the school itself, choose paid third party service or use CUCAS. Generally speaking, the application process contains following things:
1 Figure out the admission requirement of your program in the university.
3 Prepare for necessary materials.
4 Keep up with application process to make according adjustments.
If you choose to apply through university directly, you need to do everything by yourself, including gathering information, contacting people, and you should also notice that you need check your chosen university's specific dates to complete the application process before the deadline to avoid waste of time. Such as Fudan University requires materials to be well prepared by May 15 for the fall semester and November 15 for spring semester, if you want to study in Fudan, you should finish everything in time. This will take a lot of time and you will need to pay for the basic application fee charged by the university. (The fee charged by different universities differ from one another.)
If you choose a third party agent, the additional service fees can be high and you may fail to keep up with application process, since the people in third party agent usually do several applications at the same time, he or she may failed to communicate with you about your situation in time.
However, if you choose CUCAS, you will only be charged with the basic application fee and low service fee between $50 to $150, you will get help from accessible 1 to 1 service. There won't be any additional fees, when you are accepted by your chosen school, CUCAS will also send you the acceptance letter for you through DHL for free.
Apply your university on CUCAS now.
Apply to China's Universities Step 3: Applying Visa
When you received the acceptance letter, you need to submit your passport copy, then you will need to apply for a JW202 form which will be used for the issuance of the study visa. You may choose paid service to do it, but actually, different with other countries, the application of visa for China is rather simple, CUCAS will provide you a detailed guide to apply the visa by yourself. You can also save some money by applying it by yourself.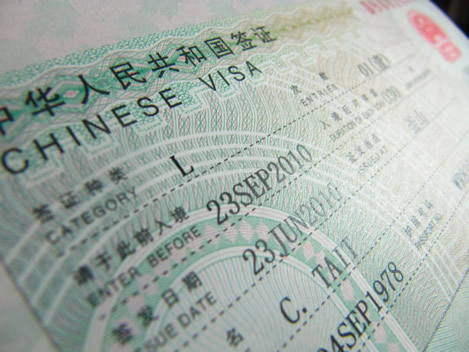 Guide for applying for a visa to China
Apply to China's Universities Step 4: Pre-preparation
After you have finished the application process and successfully applied your university, you can prepare for your journey to China. You will need to do following things:
1 Prepare your luggage, bring appropriate clothes according to your new location.
2 Book ticket.
3 Buying insurance.
4 Taking physical examination.
5 Book Airport pick-up service.
6 Book accommodation
7 Money transfer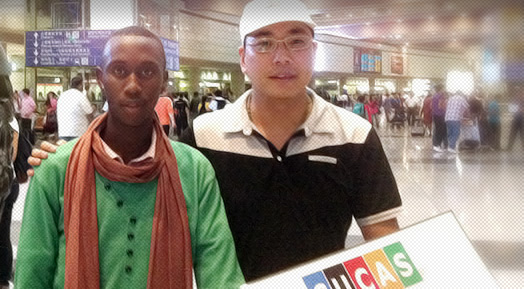 Apply to China's Universities Step 5: After Arrival
It seems the application process should has ended when you arrived in China, but actually, this is also a new start. You will have to:
1 Reach your university.
2 Complete the registration.
If you choose CUCAS's service and your university is locate in Beijing, a CUCAS staff will help you with the registration for totally free.
In addition, in order to help international students to adapt to Chinese culture and university life, CUCAS also hold interesting activities to care students' living in China.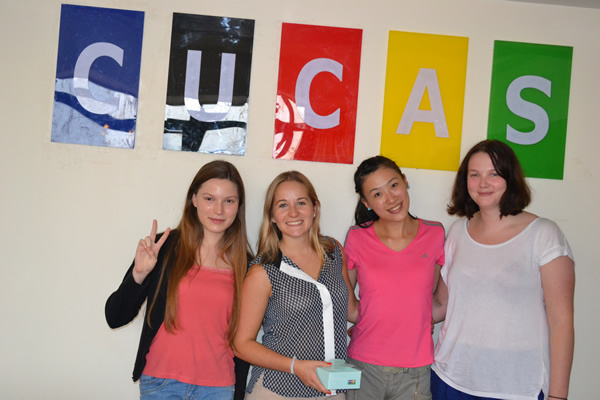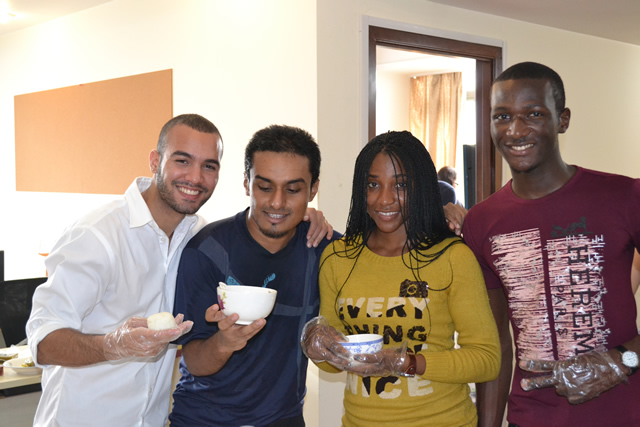 CUCAS has helped more than 60,000 international students successfully applied programs in 300+ authorized China's universities since 2008.
Want to study in China? Join CUCAS, and apply to China's universities now!